The country's first festival dedicated to independent craft brews opens on February 28th at Yas Marina on Yas Island.
There is something brewing on Abu Dhabi's Yas Island, and lovers of craft hops should put down their suds (just for a moment) and pay attention. HustleFest, the nation's first-ever craft brew festival, is set to take place on February 28th and 29th, liberating hops enthusiasts from the mass-brewed global offerings that have been the norm across the GCC.

HustleFest aims to be more than simply a block party, the two-day family friendly festival will be a platform for a growing regional community of folks who truly appreciate the art of hops. Over 30 never-before-tasted in the UAE beverages will be on offer during HustleFest from nine American craft breweries. From citrusy, refreshing suds to deep, malty brews, there will be something for all tastes at the country's first craft hops festival.
Top brewers hailing from Colorado, Louisiana and Pennsylvania will be on tap all weekend to lead tastings, talks and trainings that will crack open the secrets to their craft. Yas Marina's mouthwatering food outlets will be turning their attention to the fest, offering festival-goers dishes designed for pairing with the unique flavors of small-batch hops.

Participating Breweries:
SKA Brewing; Durango, CO, USA
Telluride Brewing Co; Telluride, CO, USA
Parish Brewing Company; Broussard, LA, USA
Urban South Brewery; New Orleans, LA, USA
Birthright Brewing Company; Nazareth, PA, USA
East End Brewing Company; Pittsburgh, PA, USA
ShawneeCraft Brewing Company; Shawnee on Delaware, PA, USA
Susquehanna Brewing Company; Pittston, PA, USA

Entry to the event is free with registration, and tasting packages are available for purchase at the entrance. For 100AED, the 'Tastemakers' package provides an official HustleFest tasting glass and affords three complimentary samples. For only 200AED, the 'Brewmasters' VIP tasting package comes with a commemorative Teku style glass, three full size samples and a guided tour of the best on offer at the festival, curated by one of the festival's hops experts. Pours are available for purchase for those who want to experience more of their favorite crafts.
Both entry packages come with a HustleFest passport that contains information about each visiting brewery, guidance on how best to taste craft hops, and plenty of space for tasting notes. True hops explorers who get a stamp in their HustleFest passport from each vendor will walk away with a unique souvenir of their sudsy adventures.
Find us on Facebook and Instagram: @HustleFest2020
The Packages
The TasteMakers Package - AED 100
Includes: Souvenir Tasting Glass with matching Lanyard, 3 free refills of your Souvenir Tasting Glass (any brew available), HustleFest Eco-friendly Pen, Festival Passport and discounts to Select F&B Outlets on Yas Marina.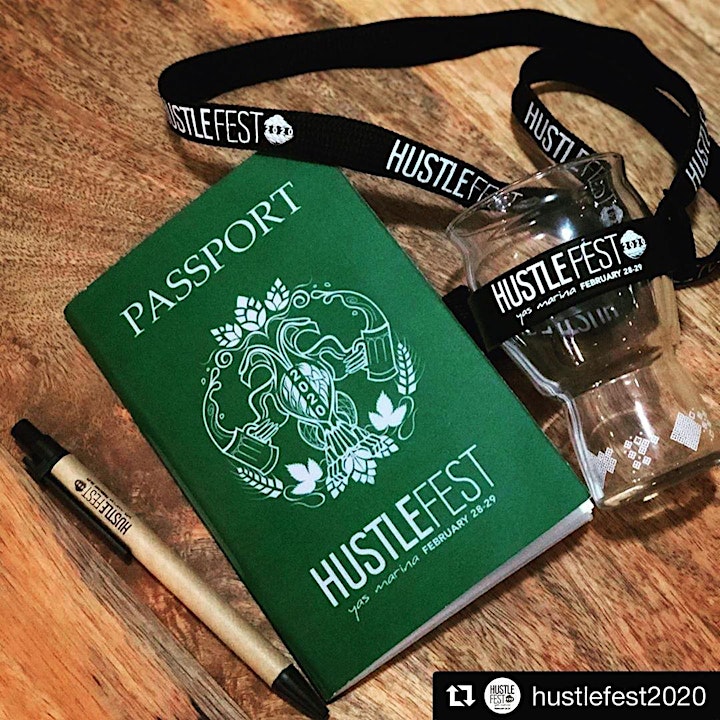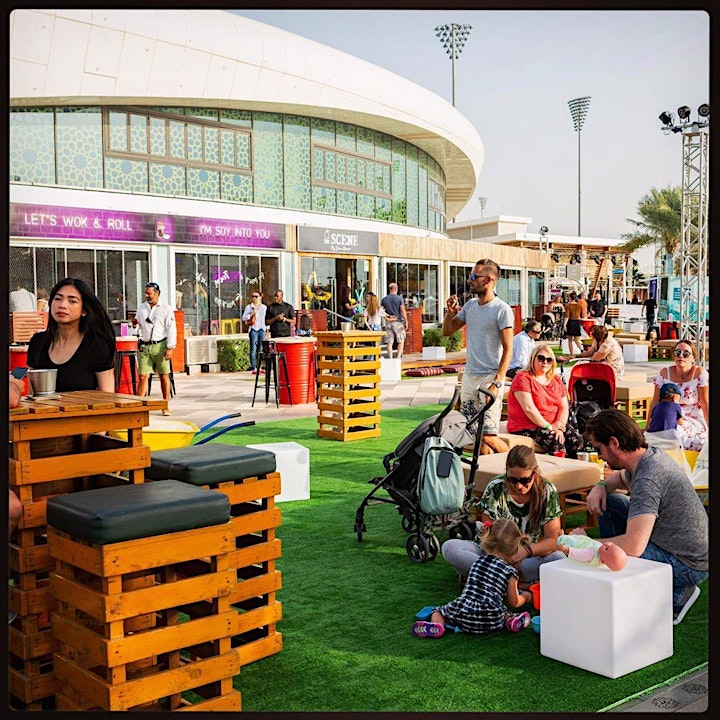 Good things happen to those who HUSTLE.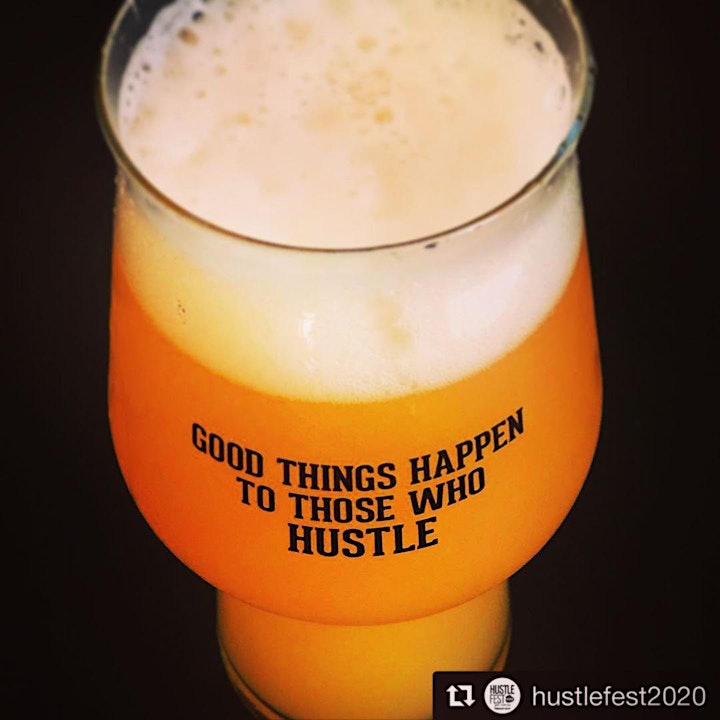 Indeed they do. HustleFest is made for hustlers by hustlers. Making over 35 Craft Hops available was not an easy feat but enjoying them will be as easy as showing up. Get in on HustleFest2020 while you can, take 5 minutes from the HustleAndBustle and get in or be left out.
== Festival Founders ==
About Side Hustle Brews:
In February 2019, Side Hustle launched the world's first hops brand specifically dedicated to the GCC expatriate community. From flavor profiles to names and package design, all Side Hustle brews are specifically crafted for folks here in the GCC. In 2019, Side Hustle has brought eight unique craft beverages to the GCC market with more exciting drinks to come in 2020 -- local founders Chad and Jeff are on a mission to quench the thirst of the GCC desert.
About Project Hospitality Solutions:
Project Hospitality is a boutique Hospitality and Events consultancy built on over a decade of food, beverage and event operations experience across New York City, Abu Dhabi and Dubai. PH is a full service consultancy and offers end-to-end management, from concept development to entertainment booking to technology solutions and everything in between. Past and present clients include Tryp by Wyndam, Stars N Bars, and New York City's Tavern's Group. Founded by native New Yorker and former MTV Networks engineer Randolph Hernandez, Project Hospitality projects break through the noise of a crowded F&B market by bringing the fundamentals of quality food and beverage hospitality to a new generation of discerning clients and consumers.
The HustleFest 2020 Artist Lineup includes...
Getting there and back...
Visiting us from Al RahaBeach? Why not get to HustleFest By Boat? We've partnered up with JalBoot to provide Water Transport Services for Al Bandar and Al Muneera to/from HustleFest2020. Avoid traffic and enjoy scenic trips between Yas Marina by calling them at +971564415072 to make arrangements.
Where to stay...